The Full-Service Swimming Pool Management Company You Can Trust.
AquaSafe provides the highest quality pool management services in Maryland, Virginia, Washington DC, Delaware, Pennsylvania, New Jersey, and New York. Selected services are also available in North and South Carolina, Georgia, and Florida.
From lifeguards and complete facility management to repairs and large-scale renovations, we have everything you need to keep your community pool running efficiently year-round.
Our team of well-qualified pool service technicians has the expertise and decades of experience managing pools for apartment complexes, HOAs, hotels, and other recreational facilities.
Plus, with our excellent customer service guarantee, you can trust that your satisfaction is always a priority! Rest assured, knowing that AquaSafe will keep your facility running smoothly season after season.
Submit a request for proposal now or contact us directly if you would like more information about our pool management services!
Pool Management & Lifeguarding
Maintaining a safe and enjoyable pool environment is made easy with AquaSafe Pool Management! Offering the most comprehensive package of services in the mid-Atlantic region, we have covered all aspects of commercial pool management.
We handle everything from pool opening, certified lifeguards, daily operations supervision, safety and health department inspections, water-balancing chemicals, and winterization to maintenance and renovation projects tailored to your specific needs. Our commitment is to offer the highest quality service in the industry.
Through superior dedication, we ensure a safe, clean, and relaxing swimming pool environment, enjoyable experience, and excellent customer service to our clients. With AquaSafe by your side, you can worry less and enjoy more time at the pool.
Pool Repairs, Filter and Pump Repairs
Keeping your community pool in pristine condition can be a challenging task. That's why AquaSafe is here to help! With an experienced and knowledgeable staff, we are the go-to company for all pool filter and pool structural repair needs.

We offer a number of pool repair services such as resurfacing\white-coating, tile repair, coping stone replacement, pool leak detection, and more. With us, you can have peace of mind knowing your pool will always look its best.

With certified service technicians dedicated to timely, professional workmanship, customers can trust that their projects will be brought up to code with quality results – every time. Our team's ongoing education ensures our competitive edge in making sure repairs use the latest materials, techniques, and safety requirements available – giving them a competitive edge when it comes to delivering outstanding results.
Whatever size a project may be – from pool filter repair to complete renovations – AquaSafe is here to help. Apartment complexes and HOA property managers and other commercial pool facility owners can rely on us for cost-effective solutions and trust us to deliver quality results every time.
Swimming Pool Renovations
If you're searching for ways to make your community pool more enjoyable and inviting than ever, look no further! AquaSafe offers comprehensive swimming pool renovation services. With our in-depth knowledge of the latest pool trends, technology, and products, we can completely transform your pool area – whether it's an overhaul of the existing features or a complete rebuild.

From new tiles and coping to updated filter systems, aquatic play structures, and even water slides, we provide every service needed to restore your swimming pool to its former glory. With our team of highly-skilled professionals, we can create a swimming pool that everyone in your community will be proud of while still being cost-effective.

Make AquaSafe your go-to source for all of your swimming pool renovation needs. Our team has years of experience bringing pools up to industry standards with unmatched precision and accuracy. Go ahead – give us a call today and get ready for a stunning new finish that captures the beauty and excitement of YOUR community swimming pool.
Pool Leak Detection and Repair
When it comes to ensuring that your pool is properly maintained, pool leak detection and repair is a critical yet often overlooked service.
Whether you've noticed a problem with water levels or need your entire pool inspected, our team is here to help.
From finding small leaks to fixing large ones, our team has the know-how, tools, and experience necessary to get every job done right.
Not only do we specialize in finding and repairing existing leaks, but we are able to troubleshoot potential issues before they arise.
Contact us today for complete solutions and the best results!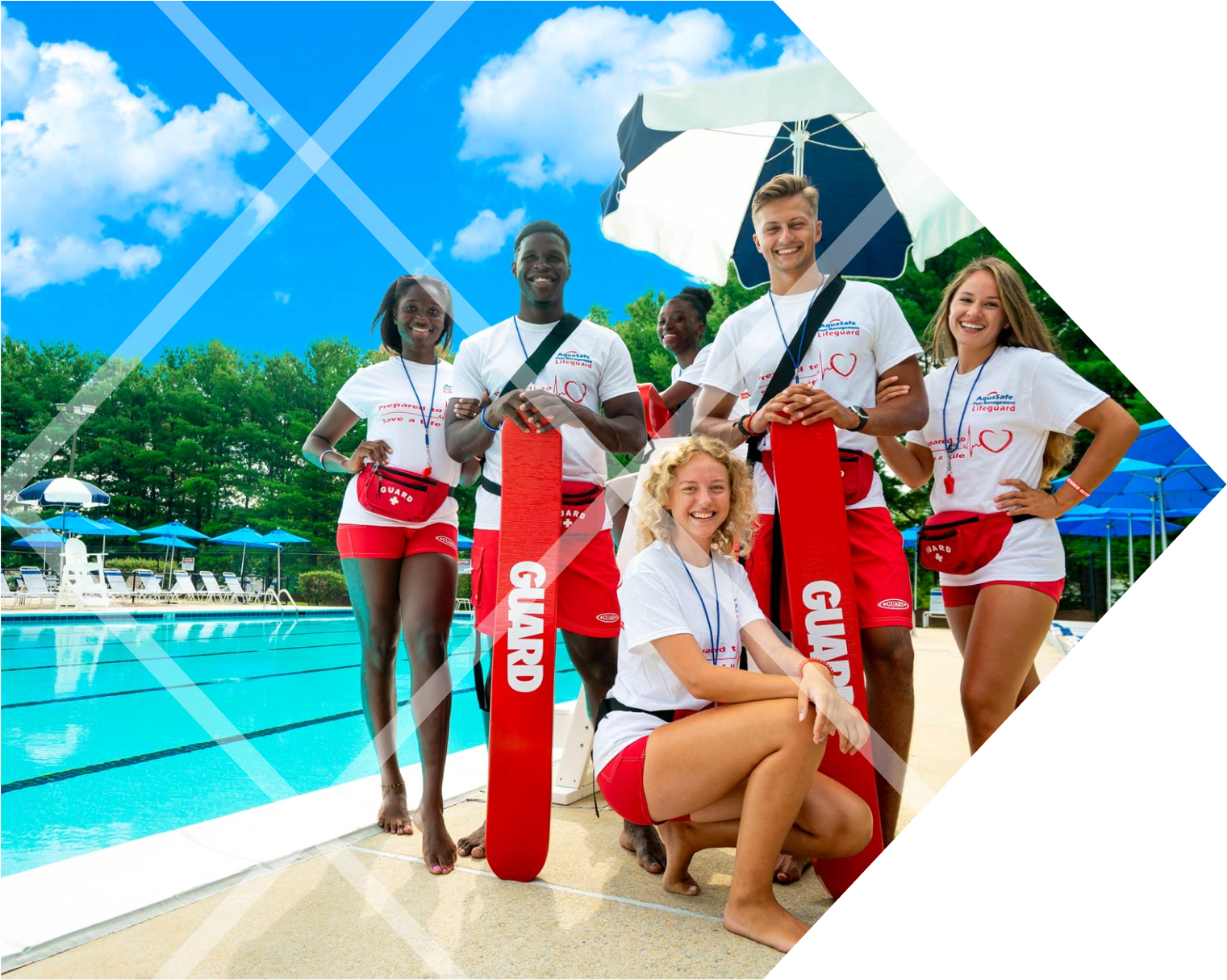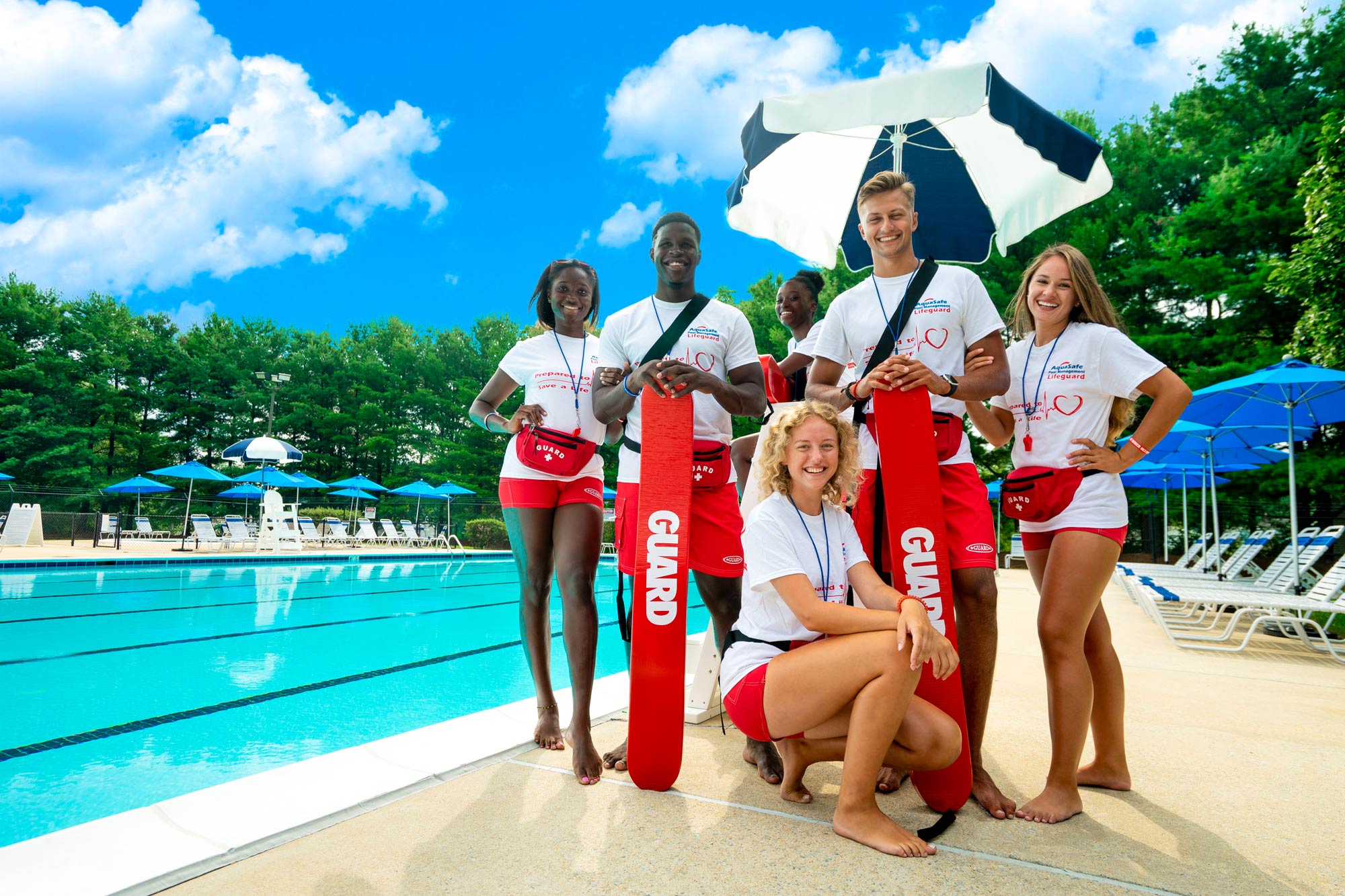 Build Your Career With AquaSafe Pool Management.
At AquaSafe, we value diversity and passionate individuals who are committed to providing top-notch service. Our organization offers ample opportunities for you to build a career that is both meaningful and rewarding!

We continually seek motivated individuals to join our team in building rewarding careers. Our mission is to provide an unparalleled quality service while creating a safe and enjoyable atmosphere for both clients and employees alike – providing limitless growth opportunities!

We invite ambitious people with the drive and dedication necessary to thrive in our dynamic environment – come join us today on an exciting journey toward success!

Become a Professional Lifeguard or Pool Operator

Providing A Safer And More Enjoyable Experience For Over 17 Years