Transform Your Community Swimming Pool With AquaSafe
If you're searching for ways to make your community pool more enjoyable and inviting than ever, look no further! AquaSafe offers comprehensive swimming pool renovation services. With our in-depth knowledge of the latest pool trends, technology, and products, we can completely transform your pool area – whether it's an overhaul of the existing features or a complete rebuild.

From new tiles and coping to updated filter systems, aquatic play structures, and even water slides, we provide every service needed to restore your swimming pool to its former glory. With our team of highly-skilled professionals, we can create a swimming pool that everyone in your community will be proud of while still being cost-effective.

Make AquaSafe your go-to source for all of your swimming pool renovation needs. Our team has years of experience bringing pools up to industry standards with unmatched precision and accuracy. Go ahead – give us a call today and get ready for a stunning new finish that captures the beauty and excitement of YOUR community swimming pool.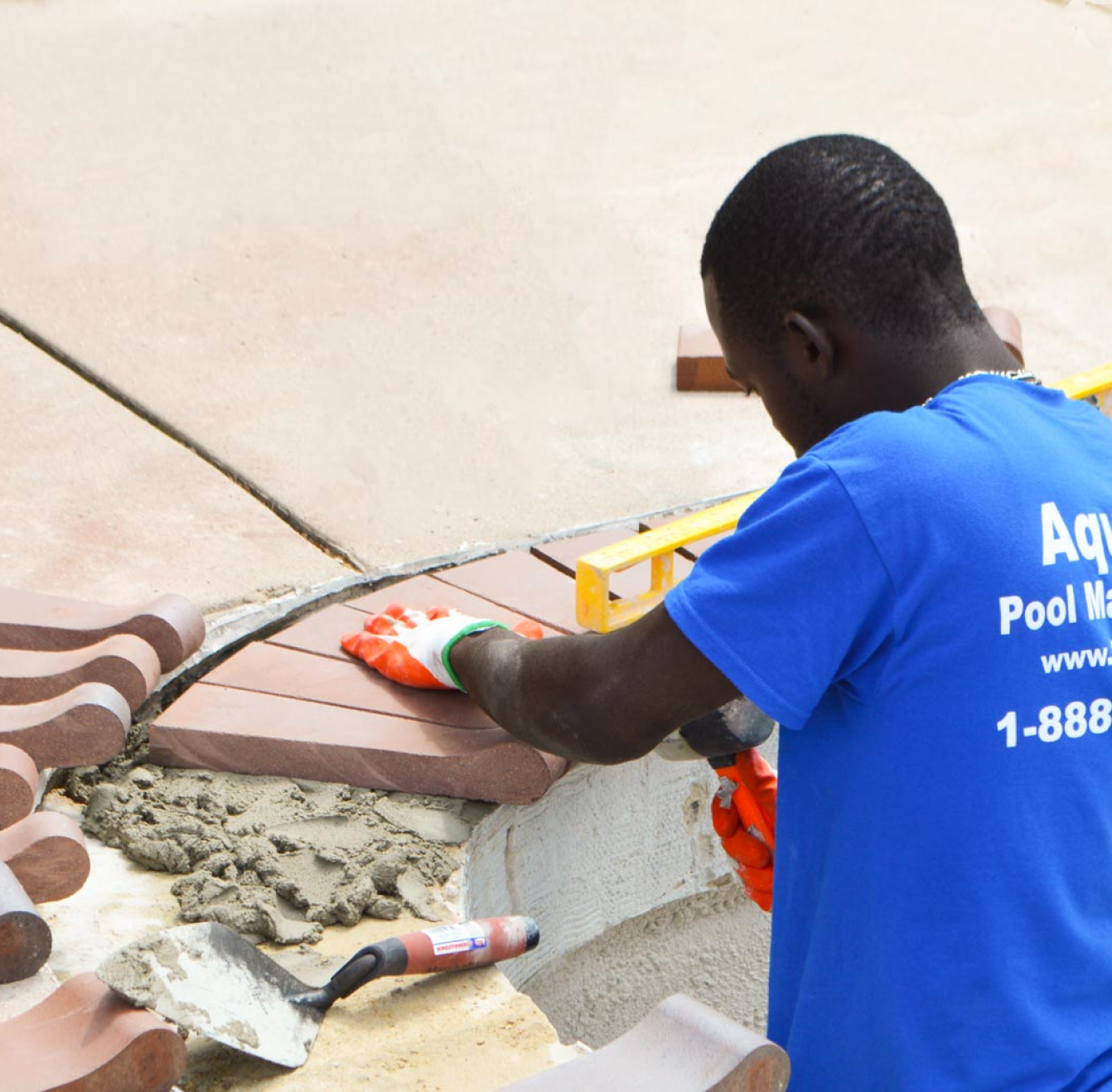 Coping, the finishing edge around the pool or spa, is a major visual element of the pool. We supply and install various types of coping, pre-cast coping, bricks, and pavers in a variety of shapes, textures, and colors. With a virtually endless array of options, finding the perfect choice for your swimming pool has never been easier.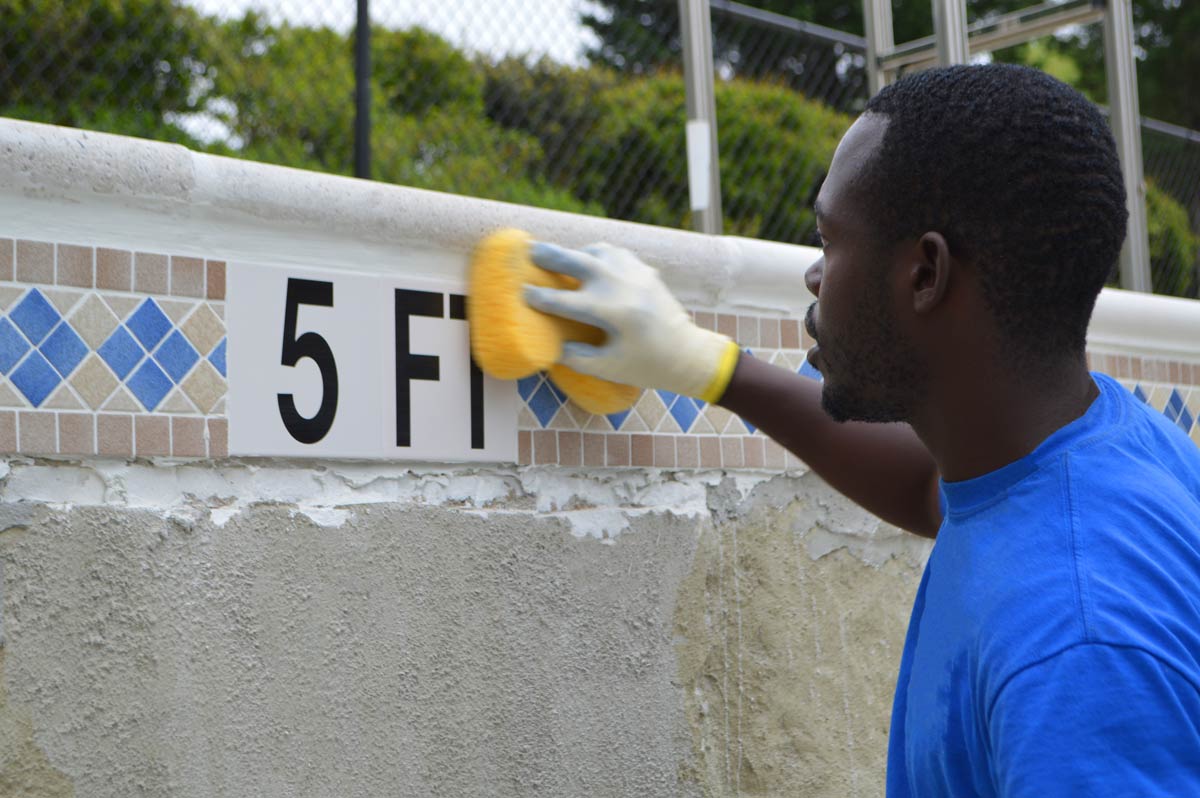 Our selection of natural-color, textured pool and spa tiles is unparalleled. We offer tiles of various sizes and colors, as well as glazed tiles, depth markers, and tiles with signage options like 'no diving' or 'no running'. And why not enhance your pool area with our unique selection of mosaic tiles? Ask us today about how these eye-catching pieces can transform any pool into a truly relaxing space.
Pool Plaster, Re-Plastering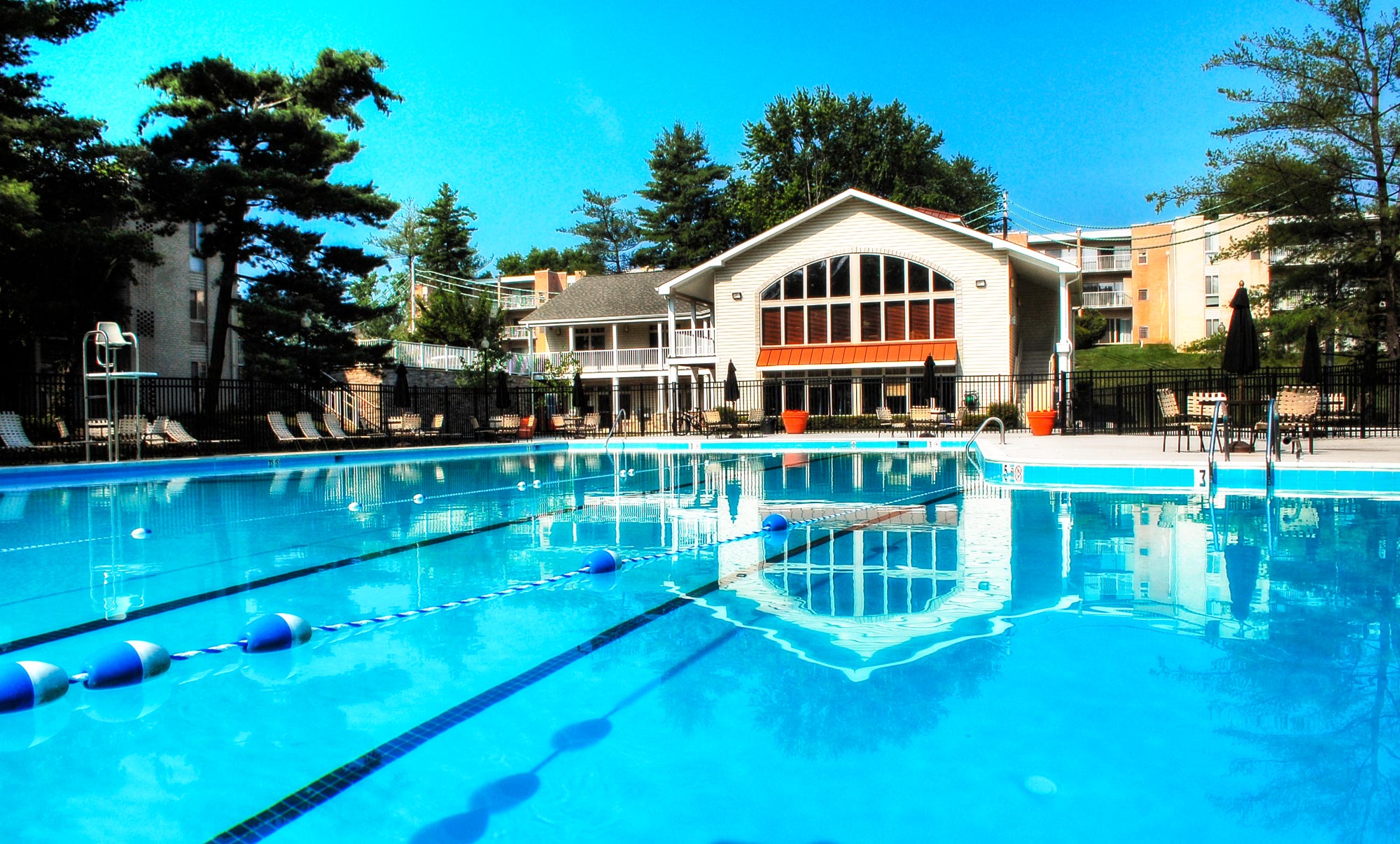 For a long-lasting interior finish, plaster is the way to go! Better yet – AquaSafe takes it up a notch with Quartz Plaster and Pebble Mix options. Imagine having quartz or pebble features in your pool that come from unique rivers and regions across the globe. With minimal maintenance required for all three finishes, you can relax knowing your pool's look will stay beautiful season after season.
Sand/Water Blasting of Pool Interior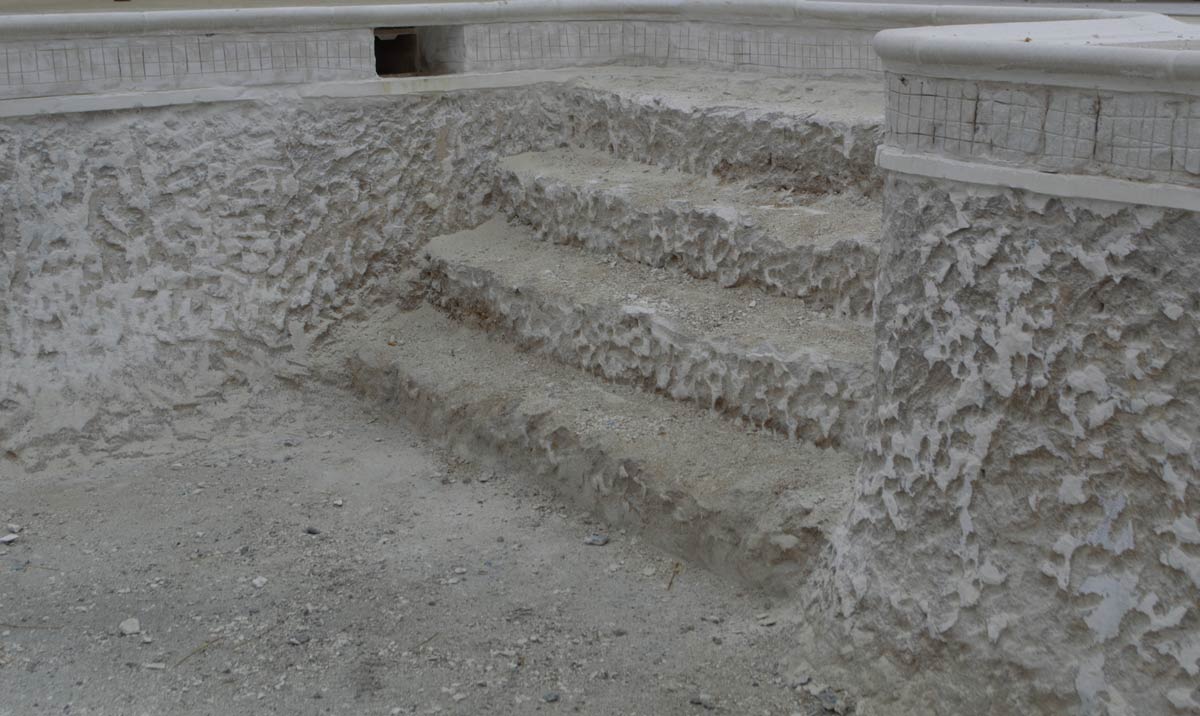 Sand Blasting or Water Blasting is the perfect preparation for any pool resurfacing makeover. If a paint coat is looking past its prime or you want to switch from painting to plastering your pool, this service will ensure that new materials perfectly adhere and create long-lasting results.
Painting of Pool Interior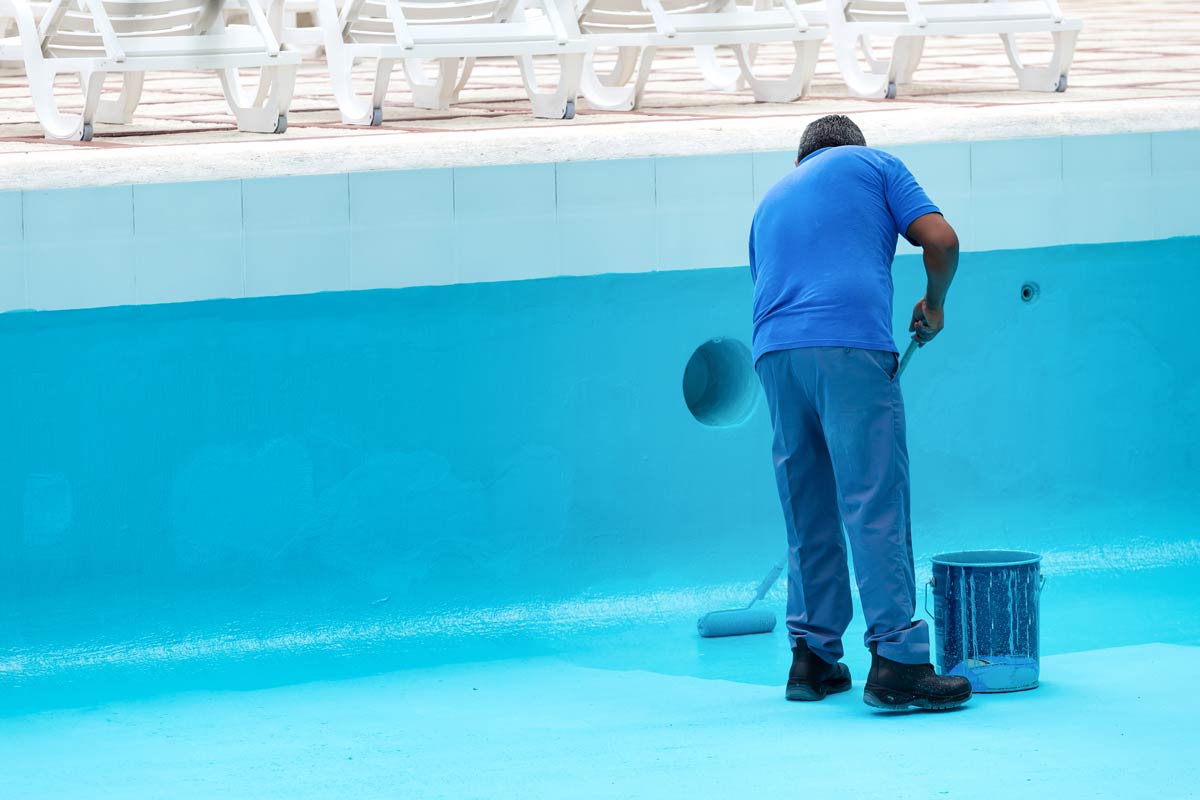 A quality paint job requires more than just the right colors. Our experienced staff will identify your existing coat before recommending which type of new paint will ensure optimum adhesion and an outstanding final product. We carry rubber base, synthetic rubber, epoxy, water-based acrylic and vinyl paints in multiple shades to suit any palette or style you have in mind.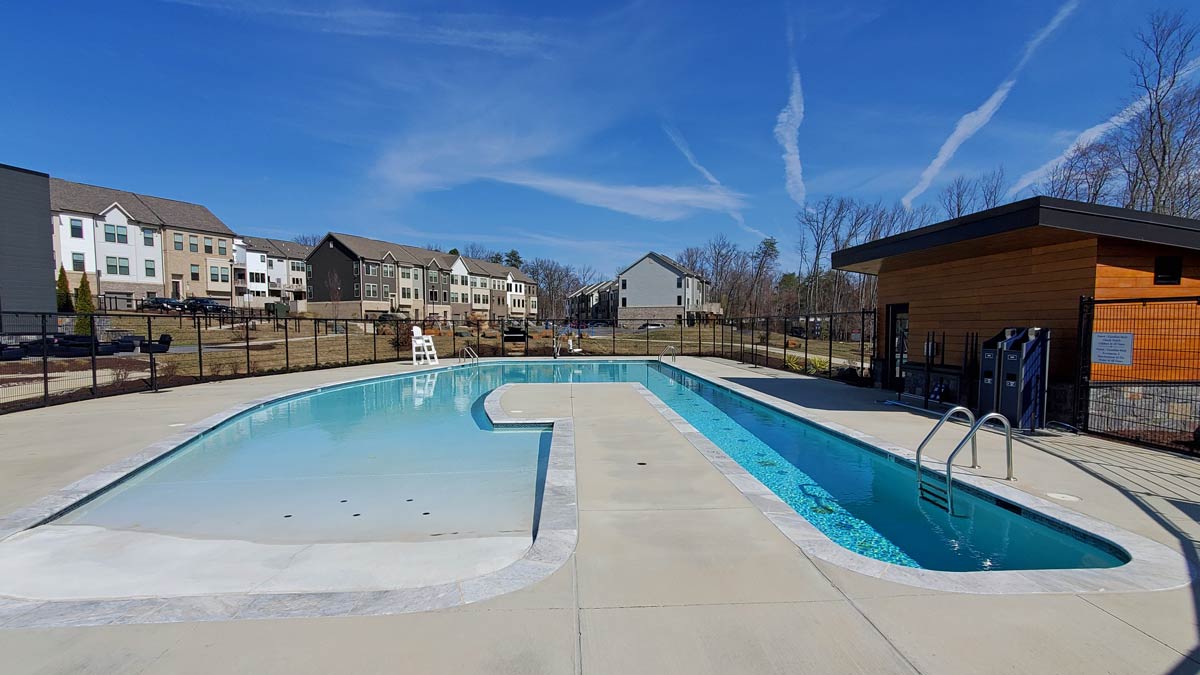 Our team of experts specializes in creating beautiful pool decks that make the perfect finishing touch for any community swimming pool. From classic concrete to more decorative stamped designs and stone or pavers, we'll collaborate with you every step of the way to ensure your custom deck is exactly what you had envisioned – guaranteed.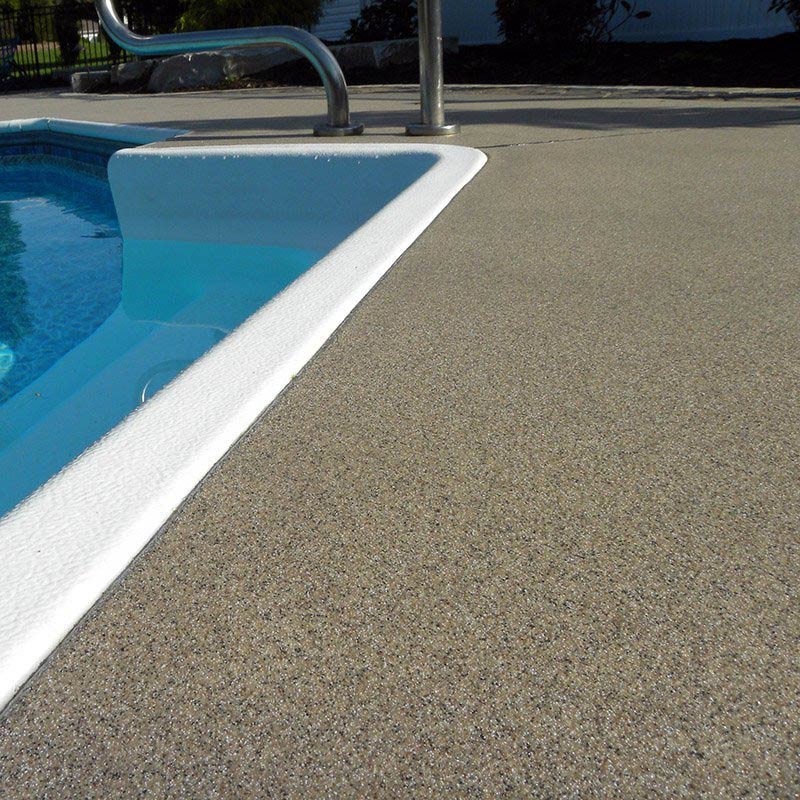 Restoring your pool deck doesn't have to mean replacing the entire concrete pad. We offer a professional resurfacing service with a special mix of concrete, making it a cost-efficient and durable solution for any outdoor area that requires restoration.
Deck Caulking and Expansion Joints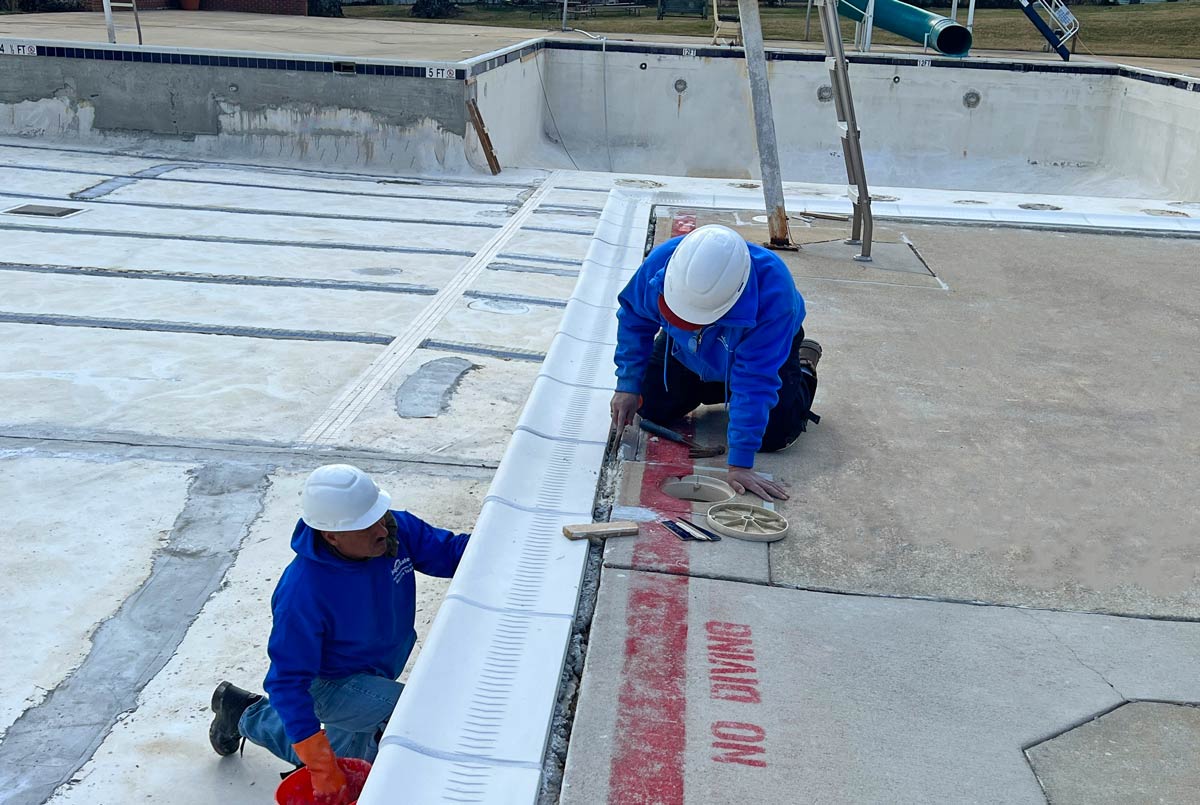 Keeping your deck and expansion joints sealed from the elements is essential for protecting them against winter's wrath. By caulking these areas, you can help prevent water seepage that could potentially freeze beneath coping stones-a costly problem to fix!
Splash Pad and Water Play Features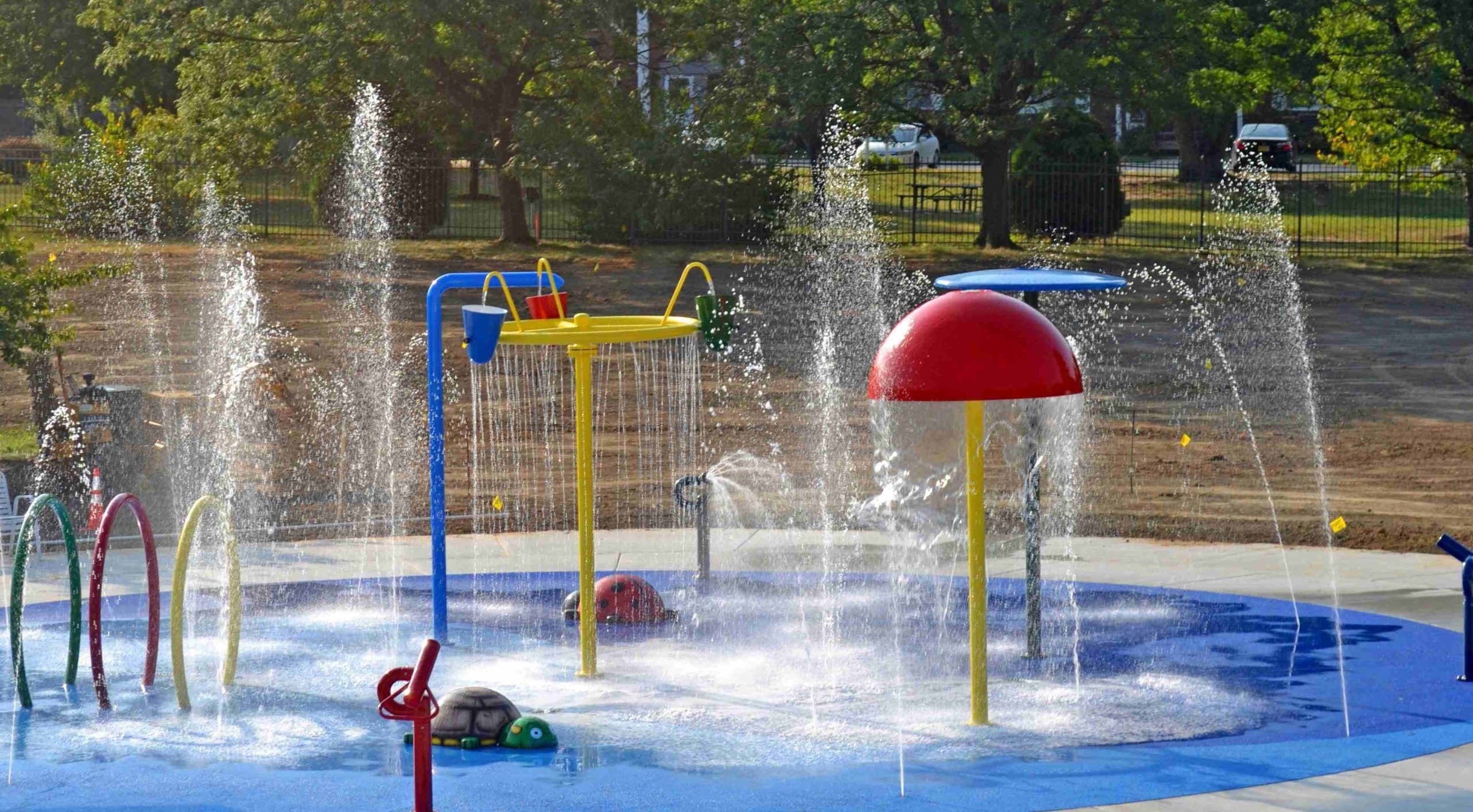 A splash pad and water play feature installation can be an exciting way to add some fun and excitement to your community swimming pool. Whether you're looking for something simple like a few sprinklers or a larger, more complex set-up, our team has the experience and skills to provide you with the perfect solution. We can design and install custom features such as interactive fountains, jets, pools, slides, and much more. It is guaranteed to provide hours of safe entertainment for children and adults alike. Let's transform your swimming pool into a water wonderland!
Get Your Pool Renovation Project Started With AquaSafe Now.